Due to Calhoun County Schools being out for Fall Break on October 16th, we will test on Wednesday, October 30.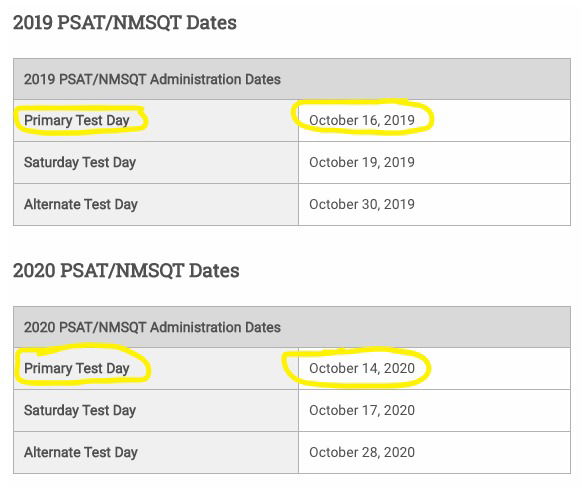 ---
If you would like to take the PSAT, there are currently 4 testing spots remaing. Pay Mrs. Craig $20 (cash or check) by October 10th.
The PSAT/NMSQT is the Preliminary SAT/National Merit Scholarship Qualifying Test. The PSAT is a great primer for the SAT, and even the ACT, but it's more than just a trial run. PSAT scores are used to identify National Merit Scholars and award merit scholarships. More than 3.4 million high school students (mostly juniors and sophomores) take this nationwide, multiple-choice test every year.
The cost is $20
Use the below link as a FREE study source.